About Phillips George
The team at Phillips George have many years of experience in estate agency and the Leicester housing market. We are dedicated to delivering excellence in our services to the community in Leicester and the wider county, having gained both professional qualifications and recognition within the industry. We are members of a client money protection scheme and you can view our certificate on our terms & conditions page.
---
Clare Phillips
Partner
Clare has been in the industry since 1998. Her career started as an administrator and she has worked through each role in estate agency from negotiator, sales progressor, valuer, manager and culminating in opening Phillips George as a co-founding partner. Through Clare's career she has obtained professional qualifications with both NAEA (national association of estate agents) and ARLA (association of residential letting agents) to ensure that she delivers a first class service to all of her clients. Clare's favourite part of estate agency and lettings is helping customers achieve their goals and making the process as smooth as possible for them.
---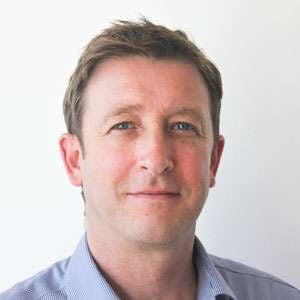 Paul McCullough
Partner
Paul has been in the UK property industry since 2008 and was previously involved in the sale of overseas property. Paul helped to set up a city centre sales and lettings agent and has been fully immersed in all aspects of the industry from day one. Paul has since taken his professional qualifications with ARLA (Association of Residential Letting Agents) and has an active approach to selling and letting properties. Paul is a problem solver and enjoys helping clients to achieve their goals, whether it is buying their dream home or finding the ideal tenant for their investment property.
---
Hazel Neal
Partner
Hazel brings with her a wealth of experience from being a property developer, professional Landlord and business owner for the past 20 years. Hazel has renovated and either re-sold or rented many properties in the past, one of which is a holiday home so her experience is spread across a host of areas within the industry. Hazel combines this knowledge with her experience of running her own businesses.
---
Daniel White
Senior Valuer
Daniel has been in the industry since 1998. His career started as a trainee negotiator for a city centre agent. Daniel then progressed to negotiator with another firm and was subsequently head hunted to become a valuer at a large city centre corporate agency. Following on from that Daniel has been a branch manager for a couple of estate agents, one of which was an independent company. Daniel enjoyed the style of the independent estate agent and has kept in that side of the industry since. Daniel has also been involved with property lettings through his career. Daniel has an all-round knowledge of estate and letting agency.
---
Samantha Van Nuil
Senior Negotiator
Samantha has several years of experience in property sales and lettings and brings significant knowledge and expertise to Philips George. Samantha prides herself on providing our clients with excellent levels of customer service and she plays an important role in delivering these standards across our business. Our clients value Samantha's input throughout the sales and lettings processes in ensuring they achieve the outcome they are looking for.
---
Arjan Vaja
Valuer
Arjan has joined us bringing with him experience in both sales and lettings. His career so far has taken him through every aspect of selling and renting residential properties. Arjan's role will primarily be as our valuer however he will also be involved with clients from the start to finish of their relationship with Phillips George. Arjan's passion is securing the best result for our clients and he will happily go above and beyond to do so.
---